Komplettes Rollup System
included Print
Inclusive Express Production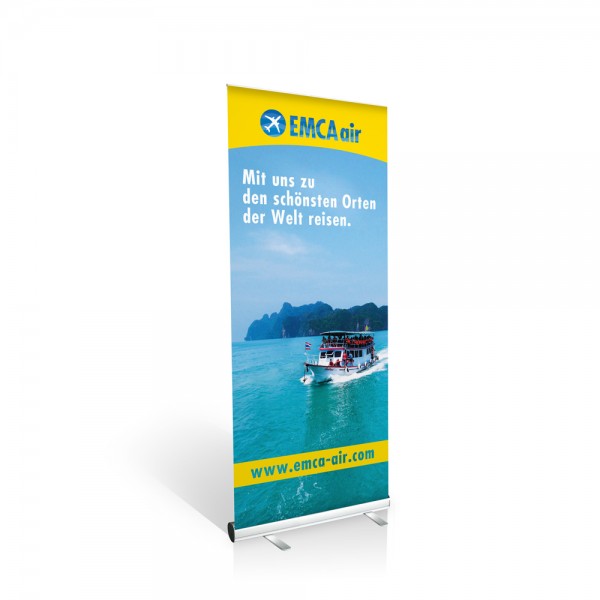 Accessories & similar products
Accessories & similar products
Data sheet / Downloads
More Infos
The suspension of the motif on the lower and upper rail is additionally reinforced. Thus, the greatest possible durability and sufficient service life is ensured. However, this prevents the replacement of the print.

Production time: 1 working day

Rollup film: opaque gray back, no B1 certificate
Rollup film with B1: opaque gray back, with B1 certificate.
Ideal advertising with the Roll up Classic

In a classic, elegant design, this display is the perfect advertisement for events with an upscale character. At medical congresses, the club meeting of a charity organization such as the Rotary Club or at the regular meetings of the bar association, the Roll Up Classic serves as a signpost or info board.

The agenda, general information but also a color-intensive product advertisement can be skillfully transported with this attractive advertising medium. In addition, this display is the ideal companion, for example, at book readings or lecture tours.

In other words, whenever an advertising presence is planned at several locations in a row. Weighing just three kilograms, this roll-up advertising display can be easily carried along in its practical transport bag, even on an airplane.


Elegant advertising inside buildings and halls

The Rollup Classic offers all the advantages of a large advertising display, with the added benefit of easy transportation. The display is available in three widths: 850 mm, 1,000 mm and 1,200 mm. As material you can choose either the opaque film with a thickness of 175 µm without B1 or the likewise opaque rollup film with B1 certificate.

For the rollup film with B1 we can enclose a B1 certificate. I.e.: This product is classified as flame retardant according to DIN 4102 - 1, or EN 13501 - 1.

The silk-matt surface is printed with waterproof latex ink, so that the print is waterproof, smudge-proof and conditionally scratch-proof. This special ink for digital printing guarantees a long-lasting print that retains its intense pigmentation. The delivery includes the easy-to-handle stand and a padded transport bag.


Order Rollup Classic Display online at a low price

With a visible print area of 850 x 1000 x 1200 mm width at a height of 1980 mm, the actual print dimensions are 850 x 1000 x 1200 mm width and 2060 mm height. Data sheets and format templates for PDF, InDesign, Illustrator as well as Photoshop can be found on the product page.

This service simplifies the design of your advertising display and ensures that optimal print data is generally available. As a rule, your expressive Roll Up Classic Display will be produced within one working day and then immediately dispatched.
Alternatives and supplements to the Roll Up Classic

The Roll-up Supreme is your first choice if you want to change the advertising print several times. In addition, a spot light is also available for all roll-ups. This light source as a spotlight is mounted on the frame and thus ensures optimal illumination.

As Eco-Light-Basic you can have a compact, easy to transport display digitally printed online. If you want your advertising to be visible from all sides, order the Double product with digital printing on both sides instead of the Rollup Classic.
LED Spotlight

+ 5 W
+ Silver color
+ For illumination of rollup displays
+ Cable length approx. 2.60 m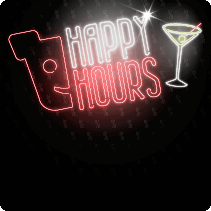 Montag bis Freitag:
von 900 bis 1500 Uhr
10% auf alles sparen!*
Code: berlindisplay
Mitteilungen
×
Keine Mitteilungen vorhanden