Promotional Counter Replacement Print
Data sheet / Downloads
More Infos
Replacement print for promotional counter. Retrofit your existing promotional counter with new designs.
The print area additionally offers a great chance to present your company to the outside. It is superbly customizable and very versatile in its deployment. The frame is solid aluminum to which the print is attached via magnetic stripes. Assembly does not require tools and is done within minutes. The scope of delivery includes the fully mounted counter, the print with the magnetic stripes and a sturdy nylon transportation bag.

+ Dimensions: approx. (WxHxD) 1200 x 1050 x 550 mm
+ Print dimensions: 2070 mm x 930 mm
+ INCL. quality print on POS-Banner
+ WARNING: Production time: 2-3 work days
+ The counter cover is glossy black with a slight metallic effect.
+ Weight: 11 kg
WARNING: This product only encompasses the replacement print.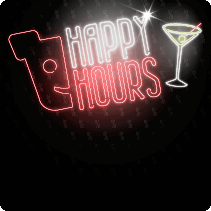 Montag bis Freitag:
von 900 bis 1500 Uhr
10% auf alles sparen!*
Code: berlindisplay
Mitteilungen
×
Technische Störungen 21.03.2023
Aufgrund von technsichen Störungen kann es momentan zu Verzögerungen im Produktionsablauf kommen. Bitte kalkulieren Sie eine erhöhte Produktionszeit mit ein.