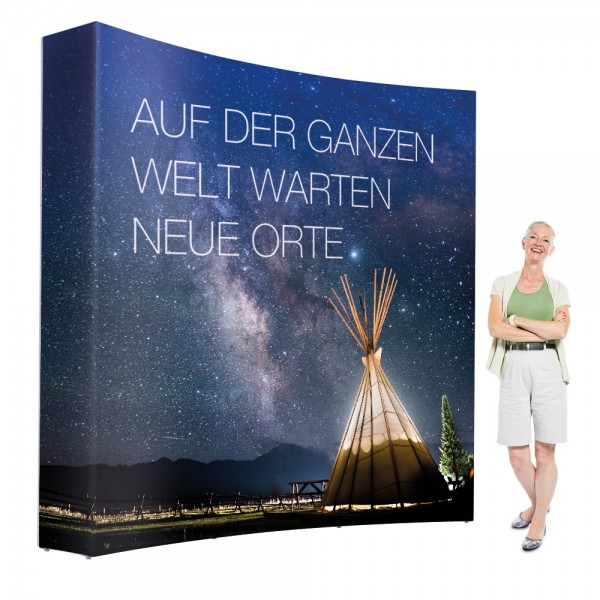 Pop up Messewand curved 3x3
Artikelnummer:
50076

Warning: Division by zero in /var/www/vhosts/berlindisplay.de/tools/smarty/plugins/function.math.php(76) : eval()'d code on line 1
Jetzt INF% sparen!
Zubehör & ähnliche Artikel
Datenblätter und Layoutvorlagen
Weitere Informationen
The textile-exhibition-wall is assembled and ready for use in just a few minutes. Assembly and disassembly require no tools.
The print is easily attached to the solid frame with velcro thus offering every comfort that a modern popup display should. The print is large enough to attract your customers attention while also fitting any exhibition stand. Folded up its only 23 x 43 x 90 cm large and weighs only 13.2 kg (without media). Included in the scope of delivery are a trolly for transportation as well as the printed media with the velcro bands for attachment.

+ Base area: W x H x D / ca. 2200 mm x 2200 mm x 300 mm (for 3x3)
+ Dimensions: 2970 x 2270 mm / 3740 x 2180 mm / 4460 x 2180 mm
+ INCL. quality print
+ Production time: 7 work days
+ Weight: 13,2 kg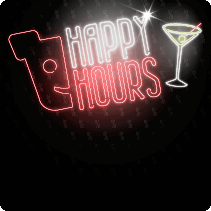 Montag bis Freitag:
von 900 bis 1500 Uhr
10% auf alles sparen!*
Code: berlindisplay
Mitteilungen
×
Umschulung 1. Juni 2022 24.05.2022
Sehr geehrte Kunden,

aufgrund eine betrieblichen Schulung am Mittwoch, den 01. Juni 2022 bleibt unser Geschäft an diesem Tag geschlossen. Aufträge werden an diesem Tag nicht bearbeitet.Bitte koordinieren Sie dementsprechend Ihre Bestellungen.

Ihr LFP-Shop-Team
Christi Himmelfahrt 2022 19.05.2022
Sehr geehrte Kunden,

aufgrund des anstehenden Feiertages (Christi Himmelfahrt) am 26. Mai 2022 (Donnerstag) bleibt unser Geschäft am darauf folgenden Freitag, 27. Mai 2022,  als sogenannter Brückentag, geschlossen. Bitte koordinieren Sie dementsprechend Ihre Bestellungen.

Ihr berlindisplay-Team