PAYMENT / PRODUCTION
PAYMENT OPTIONS
+ Bank wire
+ Paypal
+ Sofortüberweisung
+ Credit Card
EXPRESS PRODUCTION
If the payment option bank wire was chosen, production will begin when receipt of payment has been asserted. We do not accept supporting documents of your bank statements by fax or pdf.
The following payment options incur a same-day production if data is received and order is placed before 9h00 on a work day:
+ Sofortüberweisung
+ Credit Card
+ Paypal
CANCELLATION CHARGES
Cancellations incur the following charges:
+ Bank wire (already paid) : 10 €
+ Sofortüberweisung : 10€
+ Credit Card : 10€
+ Paypal: 10€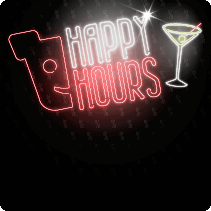 Montag bis Freitag:
von 900 bis 1500 Uhr
10% auf alles sparen!*
Code: berlindisplay
Mitteilungen
×
Technische Störungen 21.03.2023
Aufgrund von technsichen Störungen kann es momentan zu Verzögerungen im Produktionsablauf kommen. Bitte kalkulieren Sie eine erhöhte Produktionszeit mit ein.