FILE GENERATION
ROLLUP DISPLAYS
Instructions for setting up your data can be found on the respective product pages when clicking the button "printing data sheet"
+ Rollup "Classic" 850
+ Rollup "Classic" 1000
+ Rollup "Classic" 1200
+ Rollup "Supreme" 850
+ Rollup "Eco Light Basic" 850
+ Popup Wall 3x4 gebogen
+ Textil Popup 3x3 gerade
+ Promotheke
PROMO BANNERS
+ Place lettering and logos 5 cm from the borders.
+ Don't set up a seam
+ Don't set up a section
GENERAL INFO
+ Do not use crop marks, colour controlling stripes or register marks
+ Do not use spot colours, PMS colours or alpha channels
+ Convert all lettering to vectors or curves
+ Color Space: always CMYK
+ Color profile: FOGRA 39
+ Total color application: max. 300%
+ PDF-Data: PDF-Version 1.3 (Acrobat 4.x)
+ Don't set areas or borders to "overprint"
WARNING RGB-Data and spot or PMS colours will be converted to CMYK! We do not assume liability for possible color deviations! Please consider that color rendering from uncalibrated hardware (monitor, home printer) may strongly differ from the printed product.
You don't have a print ready file but a great idea? You don't know how to use any graphic software? Send us an email and tell us about your idea, the product you want to have printed, size and use. We will come back to you with an offer.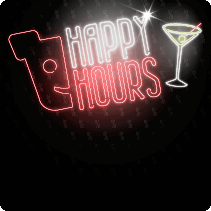 Montag bis Freitag:
von 900 bis 1500 Uhr
10% auf alles sparen!*
Code: berlindisplay
Mitteilungen
×
Keine Mitteilungen vorhanden