Popup Display curved
Artikelnummer:
1340
Zubehör & ähnliche Artikel
Datenblätter und Layoutvorlagen
Weitere Informationen
This Popup Wall is a naturally curved display system. The popup display guarantees a professional and eye catching appearance and is assembled in minutes without the need for tools.
The aluminum frame is stored in the included transportation case and only needs to be unfolded and combined with the print. This is easily achieved via magnetic strips. The print dimensions are 3354 x 2240 mm and thus offer your popup display adequate creative freedom. You could for example combine it with our promotional counters. Fully equipped with frame, the big print (including auto-adhesive magnetic strips), 2 halogen spot lights and the transportation case, your Popup Display is an exhibition display for the highest ambitions.

+ Dimensions: 3350 / 4020  x  2240 mm
+ Base area:
   W x H x D   -  2450 / 3050 mm  x  2300 mm  x  1000 mm
+ INCL. quality print
+ INCL. matt lamination
+ Production time: 5 work days
+ Weight: 31 kg
Achtung:
Technisch bedingt kann es zwischen den Bahnen zu einem geringfügigen Versatz von bis zu 8 mm kommen. Dies kann, besonders bei bahnübergreifenden, horizontalen Layout-Elementen, zu Problemen führen. Bitte berücksichtigen Sie dies bei der Erstellung Ihres Layouts.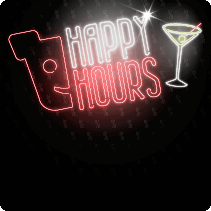 Montag bis Freitag:
von 900 bis 1500 Uhr
10% auf alles sparen!*
Code: berlindisplay
Mitteilungen
×
Umschulung 1. Juni 2022 24.05.2022
Sehr geehrte Kunden,

aufgrund eine betrieblichen Schulung am Mittwoch, den 01. Juni 2022 bleibt unser Geschäft an diesem Tag geschlossen. Aufträge werden an diesem Tag nicht bearbeitet.Bitte koordinieren Sie dementsprechend Ihre Bestellungen.

Ihr LFP-Shop-Team
Christi Himmelfahrt 2022 19.05.2022
Sehr geehrte Kunden,

aufgrund des anstehenden Feiertages (Christi Himmelfahrt) am 26. Mai 2022 (Donnerstag) bleibt unser Geschäft am darauf folgenden Freitag, 27. Mai 2022,  als sogenannter Brückentag, geschlossen. Bitte koordinieren Sie dementsprechend Ihre Bestellungen.

Ihr berlindisplay-Team