Accessories & similar products
Accessories & similar products
Accessories & similar products
Accessories & similar products
Data sheet / Downloads
More Infos
This Popup Wall is a naturally curved display system. The popup display guarantees a professional and eye catching appearance and is assembled in minutes without the need for tools.
The aluminum frame is stored in the included transportation case and only needs to be unfolded and combined with the print. This is easily achieved via magnetic strips. The print dimensions are 3354 x 2240 mm and thus offer your popup display adequate creative freedom. You could for example combine it with our promotional counters. Fully equipped with frame, the big print (including auto-adhesive magnetic strips), 2 halogen spot lights and the transportation case, your Popup Display is an exhibition display for the highest ambitions.

+ Base area 3x3: W x H x D 2450 x 2240 x 1000 mm
+ Base area 4x3: W x H x D 3050 x 2240 x 1000 mm
+ Base area 5x3: W x H x D 3700 x 2240 x 1000 mm
+ INCL. quality print
+ INCL. matt lamination
+ Production time: 5 work days
+ Weight: 31 kg
Warning:
There can be a small offset of up to 8mm between the individiual prints due to technical limitations. This can cause problems, especially with horizontal layout elements. Please consider this while creating your layouts.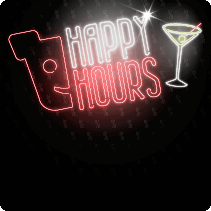 Montag bis Freitag:
von 900 bis 1500 Uhr
10% auf alles sparen!*
Code: berlindisplay
Mitteilungen
×
Technische Störungen 21.03.2023
Aufgrund von technsichen Störungen kann es momentan zu Verzögerungen im Produktionsablauf kommen. Bitte kalkulieren Sie eine erhöhte Produktionszeit mit ein.