Rollup Displays, Messewände, Theken, Beachflags und mehr
Print always included
all our prices include the print. No hidden costs.
Express production
no additional fees for our quickest production
Rollups in just 1 day!
Schneller Versand!
with UPS Std (1-2 working days) within Germany
What is a Rollup Display?
Rollups are, like the name implies, rollable advertising displays. They consist of a compact aluminum base in which the print media is rolled up., it thus protects itself when not built up. It is then easily set up by just rolling the print out and fixating on a the included aluminum bar.
Rollups can be used everywhere. They are especially popular at trade shows, point of sale promotions and presentations.
Huge advertising area at a bargain!
Rollups have many advantages compared to conventional display systems. They are inexpensive, quick and easy to set up and easy to transport. Our many years of experience with rollup banners also ensures that we can produce most of them within one business day. In combination with the cheap and reliable UPS standard shipping (1-2 business days delivery time) the fastest possible delivery of your display is possible (we also offer the shipping option UPS Express Saver which guarantees 1 day delivery time).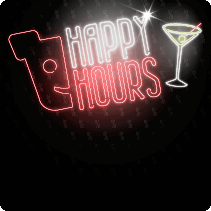 Montag bis Freitag:
von 900 bis 1500 Uhr
10% auf alles sparen!*
Code: berlindisplay
Mitteilungen
×
Technische Störungen 21.03.2023
Aufgrund von technsichen Störungen kann es momentan zu Verzögerungen im Produktionsablauf kommen. Bitte kalkulieren Sie eine erhöhte Produktionszeit mit ein.