buy a rollup display and save1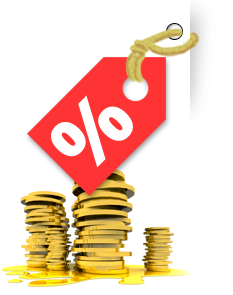 Buy a rollup display and save!
Wether you buy a rollup display or one of our other advertising medias like promotional counters or popup displays, you will save by buying from berlindisplay!
Compare us with our competitors and see for yourself. Standard shipping and print are always included and we will never demand any additional fees for express production.
Thanks to our long-standing experience, our optimized production process and our direct sources of supply we can offer you uniquely low prices.
Rollup displays are always produced within one workday of your order, without additional costs. Prices apply to the rollup system in its entirety including print and transportation bag and are delivered free of charge by UPS within 1-2 work days (express and saturday shipping options also available at additional costs).
Promotional counters (3 production days) and opup displays (5 production days) are also delivered within 1-2 work days with UPS standard shipping together with their respective prints and bags.